CDLR Drive Frames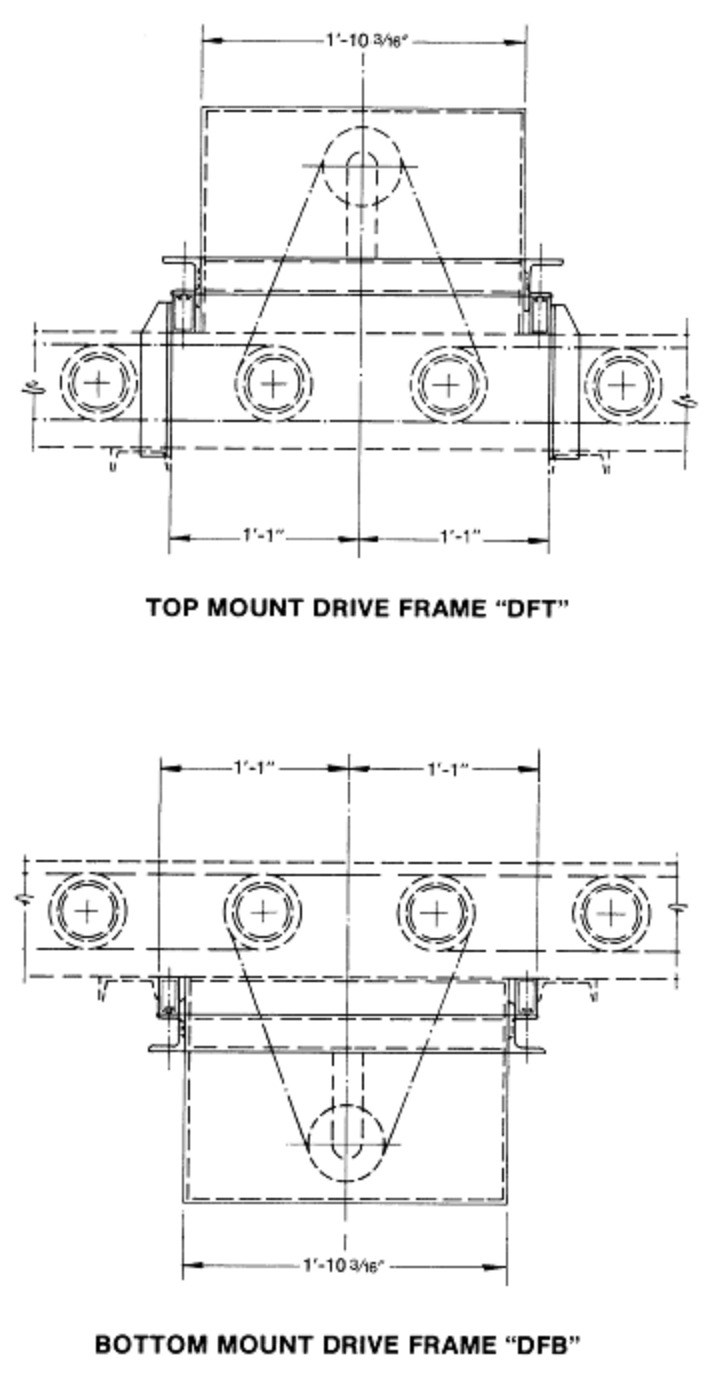 These are the basic drive frame configurations which are incorporated into a chain driven live roller conveyor drive section. Bottom mount drive frames provides a clear path for load transport on the conveyor and is generally used. However, when the conveyor is in or on the floor, or at such a low levation that the motor will not fit under the conveyor, the top mounted version may be utilized.

PURCHASING DESCRIPTION

Refer to 1912 CDLR, 2511 CDLR, 2607 CDLR, 3419 CDLR, 3509 CDLR and 3531 CDLR for
information on how these drive frames may be specified. Bottom mount (DFB) will be furnished
unless topmount (DFT) is specified.



Contact our sales department.
---
CHAIN CONVEYORS
CHAIN DRIVEN LIVE ROLLER
GRAVITY CONVEYORS
ROLLER BEARINGS